HOT
AIR
BALLOON
CAPTAIN
AKA MANAGING
PRINCIPAL
Heather Hayes
LEED AP ID+C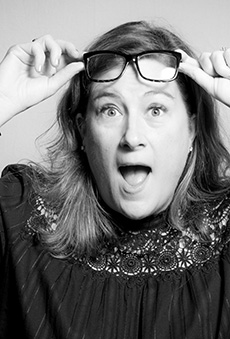 Operating a propane burner is just one of Heather's roles on the various types of hospitality projects she leads. Much like how no two hot air balloon rides are the same, she celebrates the inherent uniqueness and diversity that come with each project. She has a passion for creating dynamic, trend-setting spaces that people talk about.
Heather's a storyteller masquerading as an Interior Designer, having started her professional life in public relations and communication. She leads teams through the process of creating award-winning hospitality design, and she understands that great design begins with one thing: a good story.
Email Heather to see the world from a wicker basket.
FEATURED PROJECTS
Marriott Signature Hotel / Tacoma, WA
Motif / Seattle, WA
Moxy / Seattle, WA
Frolik Kitchen + Cocktails / Seattle, WA
Paramount Hotel / Seattle, WA
Aloft / Redmond, WA
Element / Redmond, WA
Black Bottle Postern / Bellevue, WA
Skyview Restaurant / Bellevue, WA
Alexis Hotel / Seattle, WA*
Campbell's Resort / Lake Chelan, WA*
Chaminade Resort / Santa Cruz, CA*
*Project completed with previous firm